Meet Our Team
Our innovative team supports many of New Zealand's leading manufacturers
From admin and quoting, to prototype development and large supply runs, Myriad Engineering has your needs covered.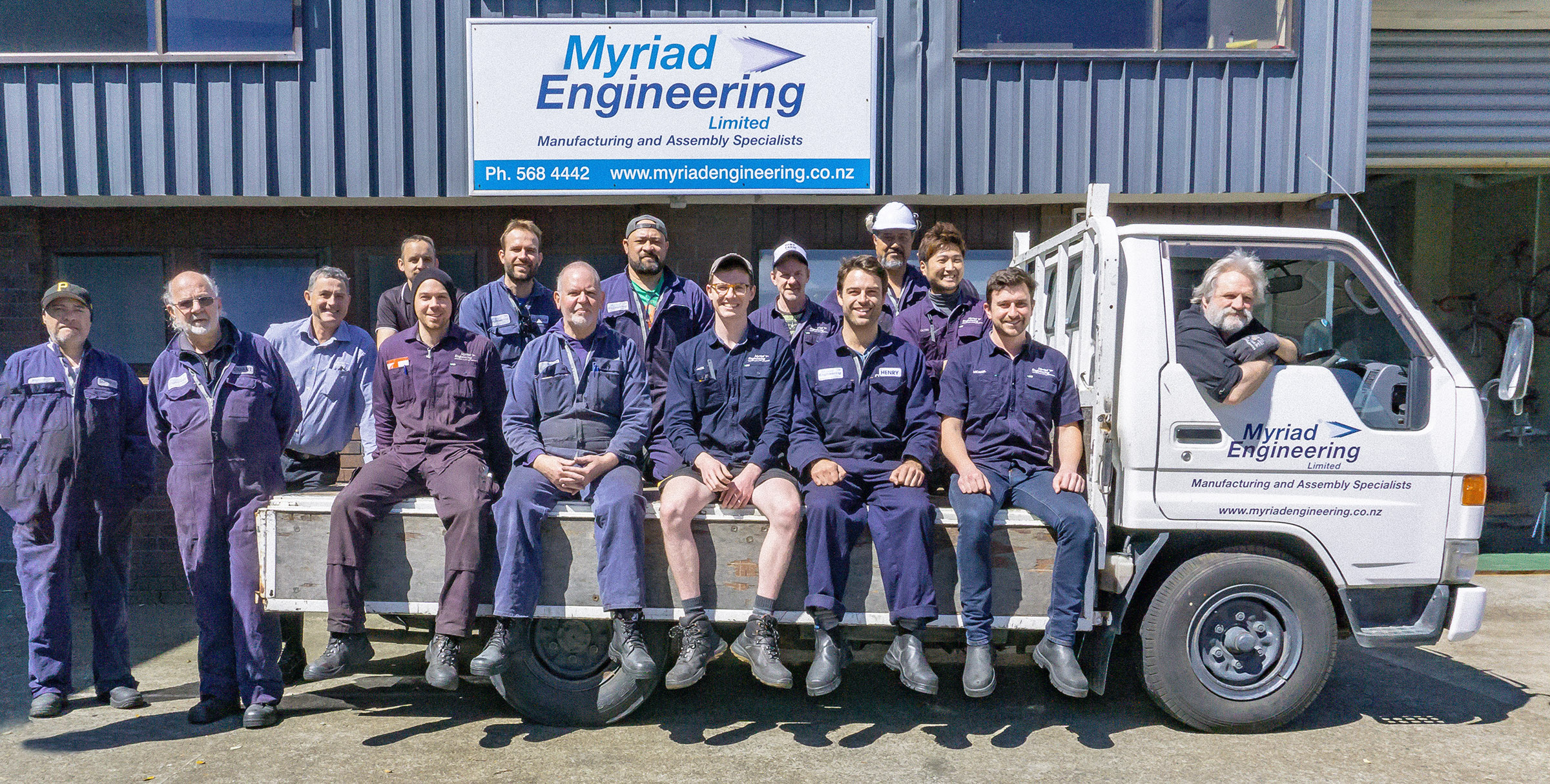 Myriad Engineering is owned and operated by locals, Mark and Fiona Wilson
Mark and Fiona took over the business in 2005 and since then have broadened the customer base, invested in state-of-the-art technology and employed experienced and innovative staff.
Our service is well rounded and better than ever before. We have built a reputation for providing service that is tailored to each individual customer.
We believe we have created a business that is future-proof and we continue to keep up with new trends in technology, matching that to our target market, to ensure we are providing the best possible solutions.
Fiona looks after accounts, payroll and is the Keeper of the Culture as well as having input as a Director.
Mark oversees the factory management team and manages some key relationships with our existing customers. He continues to build relationships with potential customers. You can reach Mark directly on 04 568 4504.
Michael Rutten
Factory Manager, CNC
Michael keeps things running smoothly for our team, overseeing production in the CNC department and throughout the factory. He checks each project before production starts, reviewing the drawings and materials needed and scheduling the workflow. Michael's been supporting our Myriad team since 2016 and is very much hands on, with his finger on the pulse with regard to the latest materials, tools and machinery needed to complete each job to the highest standard.
Unlike Daniel, you might not deal directly with Michael as he is mostly on the floor or liaising with our suppliers. If needed, he can be reached on 027 349 1564.
Here at Myriad Engineering we adhere to the three P's: Precision, Pricing and Performance, in everything we do. You can rely on our expertise and our ability to provide innovative and cost-effective solutions any time you need it.