A Collaborative Engineering Machine
RH Freeman's specialised team operates from a purpose-built Wellington engineering facility, where they manufacture an array of products, from metal enclosures to office furniture.
With a rich history dating back to 1946, the team at RH Freeman leads the way as production sheet metal fabricators. Like Myriad Engineering, they serve clients across New Zealand and prioritise integrating state-of-the-art technology into their operations.
Myriad Engineering and RH Freeman have a solid working relationship, having collaborated on projects regularly since the early 2000s.
"We view Myriad Engineering as complementary to our own engineering company," explains Chief Executive, Kevin Tennant. "There are some things we do for them and there are some jobs they do for us. On some of our projects, we fold and supply the component parts and Myriad Engineering will undertake the metal turning. We also utilise their robot welding capabilities. Myriad will also perform other jobs for us when urgent. We find they can turn work around for us very quickly, as we do for them on other occasions."
Myriad Engineering's robot welder increases throughput without compromising quality. It delivers faster and can run 24/7, making real time saving and increased productivity. The robot welder offers precision engineering, with repeat tasks performed perfectly every time with same high quality. Also reducing material waste, with the filler material and weld wire used more economically, robotic welding reduces the overall cost of the manufactured product.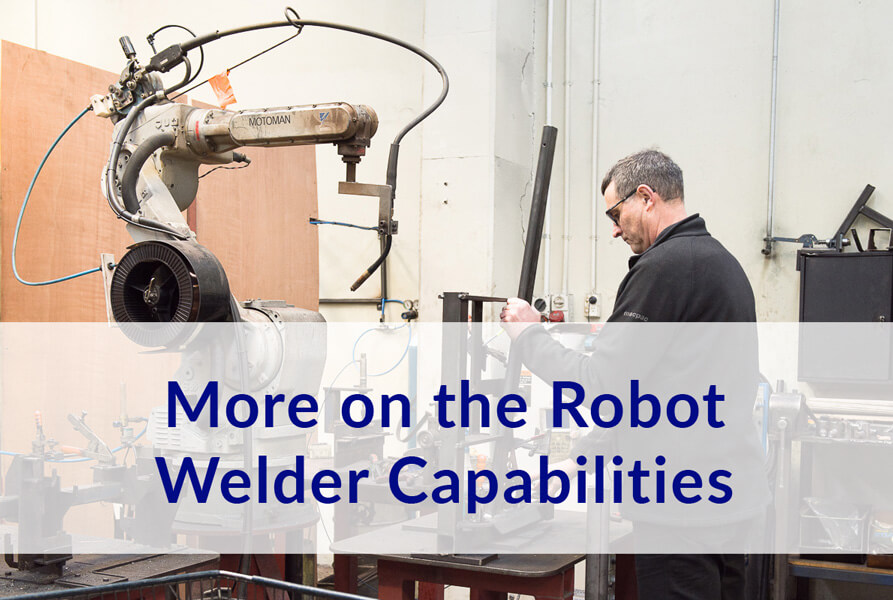 Project Considerations
The latest joint manufacturing endeavour between RH Freeman and Myriad Engineering involved welding 2,000 rails, ranging from 1.2 to 2.0 meters long and weighing in excess of 50kg each.
There were initial problems that had to be overcome in how to weld the rails in such a manner that minimised distortion. "The welding process is very hot and metal bends. The Myriad Engineering team worked with us on troubleshooting this to overcome the distortion and find a suitable solution," Kevin Tennant explained.
The rails also had to be built to an exact seismic sophistication. With extremely tight manufacturing tolerances, Myriad Engineering worked with RH Freeman on how to achieve this extremely accurate result.
Another aspect to the project was getting the rails plated after manufacture. This involved finding an additional supplier on short notice and with a potential delay looming, the clock was ticking. Working collaboratively, again the two companies worked together to resolve this, delivering the completed products within the customer's lead time.
"They are a good bunch of guys with a strong leadership team. There was excellent communication, good understanding of the issues, great technical expertise and a commitment to overcome any problems arising along the way."
~ Kevin Tennant, Chief Executive, RH Freeman
Are you in need of precision engineering services? Contact us today for a custom solution to meet your requirements.