Why We Support Life Flight
The Westpac Rescue Helicopter is a true Kiwi innovation
What many of us might take for granted today wouldn't have been possible without Peter Button, who grew up watching planes fly in and out of Wellington Airport's runway. He changed the face of rescue operations in NZ and worldwide.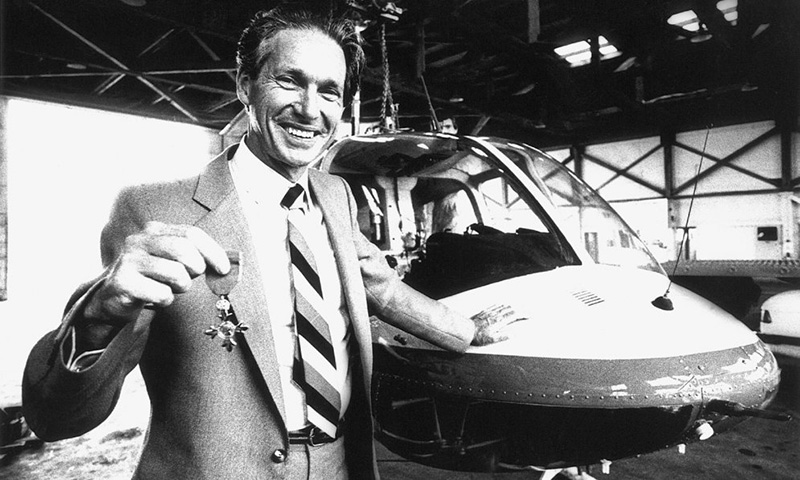 When Peter witnessed the Wahine disaster in 1968 and saw 51 people drowning just offshore, he couldn't believe nothing could be done to save them. The event ignited something within him and standing on the beach that day, he said the words that founded Life Flight, "There has to be a better way."
Peter went on to learn to fly and with help from Dr Russell Worth, the pair made history, launching The Life Flight Trust. The trust's operations and equipment set records and led the way in air rescue in New Zealand and around the world.
Peter Button's incredible vision of a 24/7 dedicated emergency air rescue service has saved more than 30,000 lives and continues to help thousands more every year.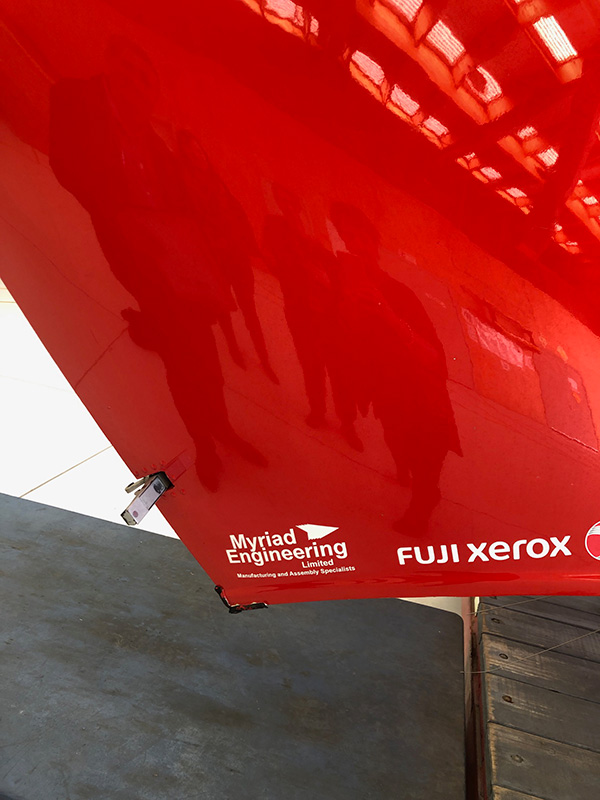 Proud to give our name and backing to Life Flight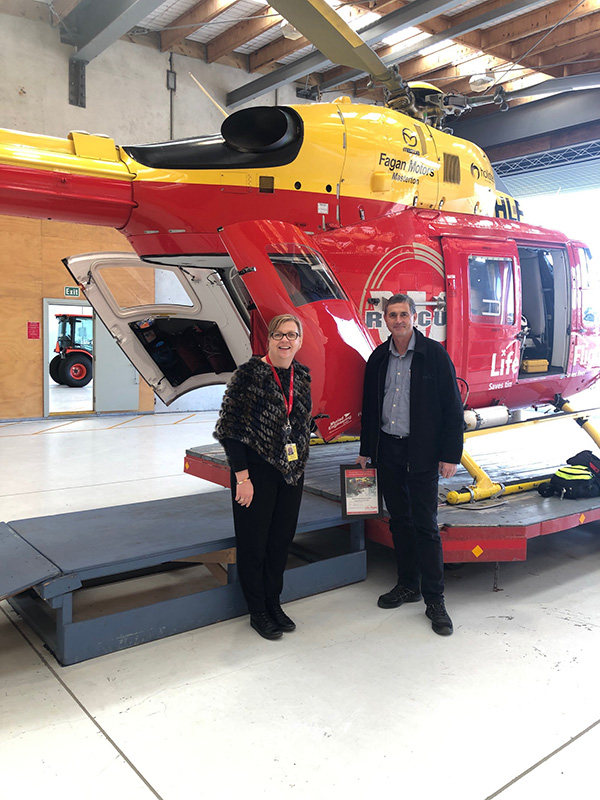 Sherry is Life Flight's Partnerships & Development Manager
We managed to visit the famous helicopter – between an emergency call out!
Sherry Herrick is Life Flight's Partnerships & Development Manager.  She does a fantastic job keeping us up to date with how our sponsorship is being used, to help people all around the country.
She also did a great job rescheduling our visit on short notice, when the Westpac helicopter left its hangar on an emergency mission, just as we were about to make our way there recently!
Second time around, we were able to visit the famous helicopter, where we were warmly welcomed by Sherry at Life Flight's hangar at Wellington Airport.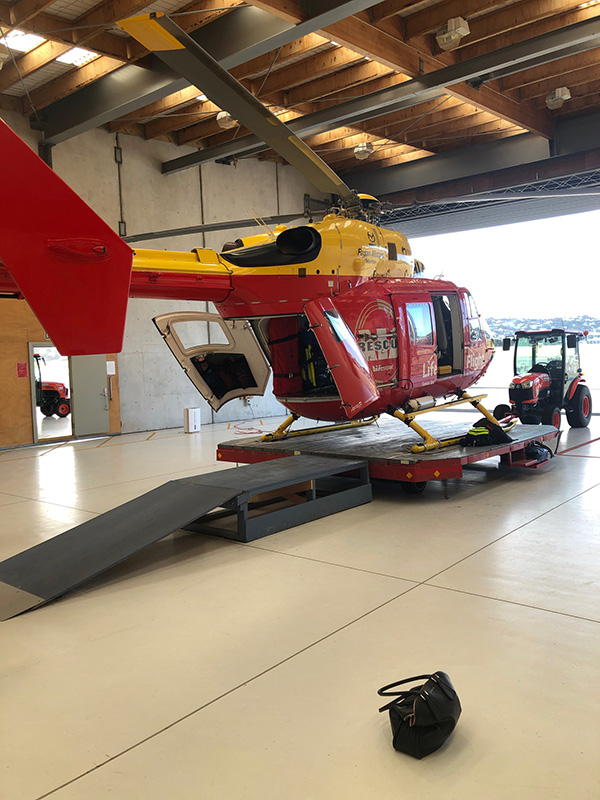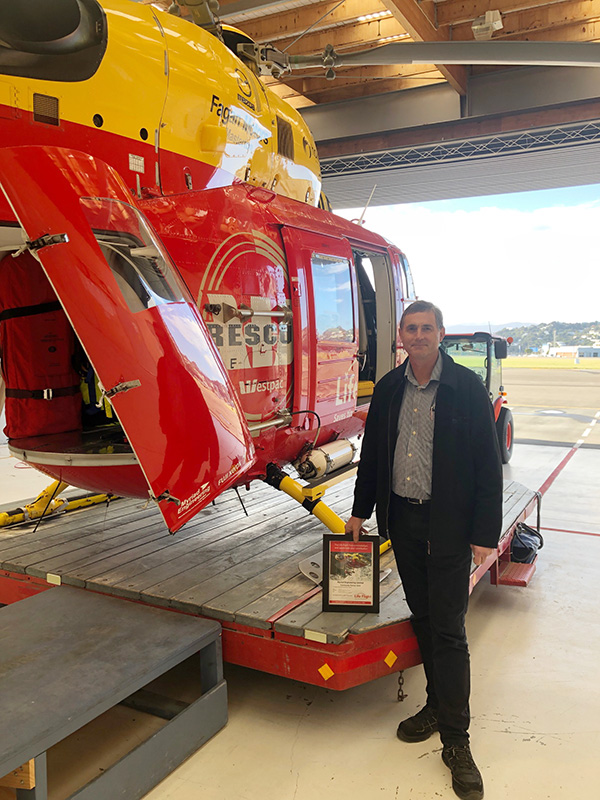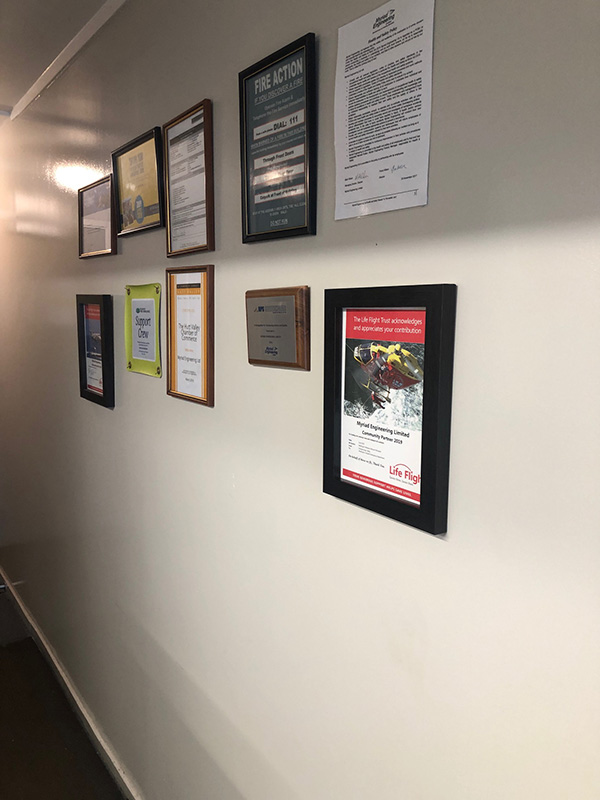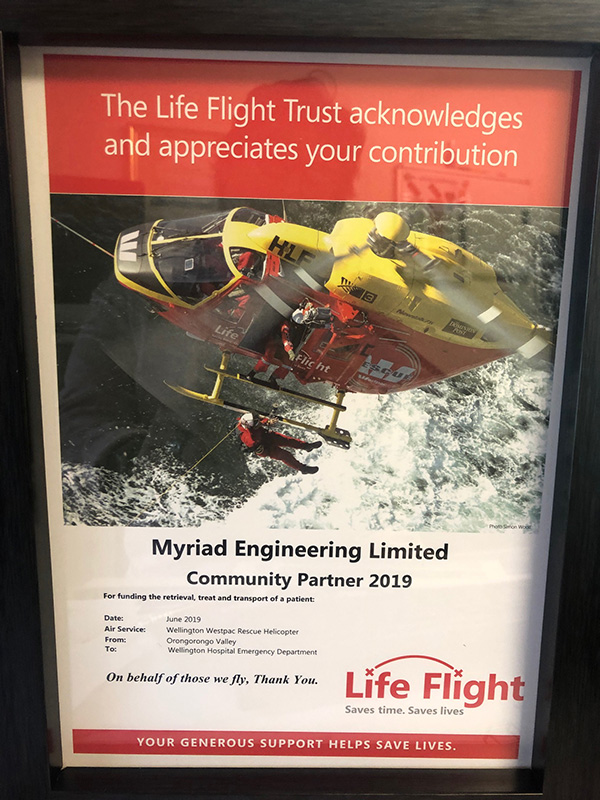 We have supported Life Flight for many years and we can't think of a better organisation to support (except for the Wellington Free Ambulance which we also sponsor!)
Each year we receive a certificate of thanks, informing us of the latest mission we helped to fund. This year we paid for the retrieval, treatment and transport of a patient from Orongorongo Valley to Wellington Hospital. We are proud to support this fantastic cause and back this world-class rescue organisation.
If your organisation is looking to get involved in a worthwhile community cause, we highly recommend Life Flight. As a community partner, not only are you supporting this fabulous organisation you are also entitled to a few perks. You can utilise their Wellington rooms for meetings, use the Life Flight logo on your emails, your website and other marketing material and you'll get personally invited to events. Most rewarding though (we think), is receiving your yearly certificate of the specific rescue mission dedicated to your company. It's the feel good factor for us, to be part of such a fantastic Kiwi cause and a vital part of our community.