Contract Manufacturing
We can provide a steady stream of complete products ready for the end user, or parts for your manufacturing production line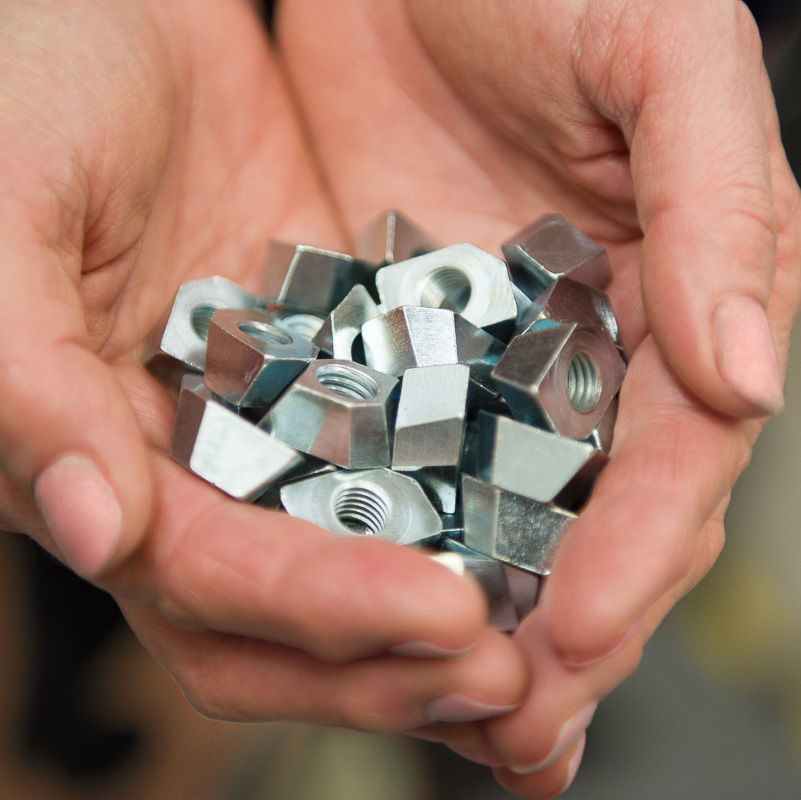 Many of the parts we manufacture are small enough to hold in your hand. But each component – from flag poles, bent copper for switchgear, and hubs and axles for agricultural machinery – needs to be turned, milled, welded and laser-cut to exacting specifications, sometimes as precise as one-hundredth of a millimetre.
We work with some of New Zealand's leading manufacturers who have been in business a long time. They rely on our expertise and design ability, as well as our ability to produce a steady, uninterrupted supply.
Do you need a manufacturing partner you can rely on? Perhaps you need ongoing assistance with overflow work, or you need to streamline your outsourcing. We can help.
We can project manage and coordinate the entire manufacturing process for you, effectively managing project workflow, while providing the advanced skills you need.
Our quality processes are strictly followed to ensure efficiencies are maximised and with the latest industry equipment, we can provide you with high quality, competitively priced products.
When there is a steady demand and work flow, contract manufacturing provides cost savings and mutual benefits. 
We can work to your forecast, anticipating orders to ensure continuous quick supply. We manage stock times and minimum stock levels with our Kanban inventory system, keeping our stock levels where you need them to be.
On time supply and delivery
We work with Global Machine Tools and undergo regular maintenance with them. We have preventative work undertaken on our machines yearly, like clockwork. This keeps our machinery in tip top shape, preventing breaks in the manufacturing process, keeping us up with scheduled delivery times.
Our specialist equipment ensures a precise, high quality result. Our equipment includes:
CAD design
Robot welding
Specialist tooling jigs
Digibender
Hydraulic bender
CNC lathe machinery
CNC milling
We can also organise the following finishing work for you through our subcontract partners:
Powder coating
Zinc plating
Galvanising
Tin & silver Plating
Heat treatment (Hardening)
Anodising of aluminium
Electropolishing
Bead blasting
Read about our long standing relationship with innovative company, Nexus Australasia.
Nexus is a small business with a high profile. They supply flag and banner installation solutions around New Zealand and Australia. We manage and supply varying volumes of product for them at a time, with some customisation of product also required.
We handle everything from the procurement of raw materials, to the manufacture of standard and bespoke systems. We manage packaging and dispatch requirements for them throughout New Zealand and Australia.
We order the extrusion, plastics, labels, steel and packaging, take care of the cutting, processing, welding, galvanising, powder coating, assembly and even distribution. Read more.