Engineering with Magnetic Precision
HTS-110 is one of very few companies in the world specialising in HTS magnet systems and components.
Highly specialised in a niche market, HTS-110 has accumulated extensive experience in providing innovative magnetic solutions including x-ray and neutron beamline sample environments, high-throughput magnets for materials analysis, compact magnets for magneto-optical studies and high uniformity magnets for magnetic resonance and beamline instrumentation. In addition, a large range of custom magnetic solutions are provided for specific applications ranging from energy storage to mine-sweeping.
This impressive company, at the forefront of global innovation in applied HTS products, boasts a worldwide client base made up of leading national research institutes, tier-one data storage companies, metrology equipment manufacturers; and many universities.
Joining Forces
When Matt Miles took over as Production Manager of HTS-110 at the start of 2022, he chose to forge a new relationship with a local engineering company. Matt was hesitant. It was risky going to someone completely new. HTS-110 was always under tight timelines so the possibility of things going wrong would affect the company immensely.
They had experienced some issues in the past when partnering with engineering firms and wanted to avoid delays in receiving products and delays in communication. To minimise these issues, Matt was determined to find a company that was local and easy to deal with, so when and if complications arose, he could physically go there and speak to someone. Having that convenience of a local, reliable relationship was gold.
Seeking Precision Engineering
Matt began his enquiries online and reached out to Myriad Engineering, among others. He filtered the companies with some initial questions around their capabilities with regard to the highly specialised, precision work he required. Myriad Engineering passed these early checks and Matt met with Myriad's Factory Manager, Michael Rutten, to show him the component parts they required.
Collaborative Efforts Gain Momentum
"The work was a learning curve for them and with me, dealing with a completely new supplier, I have to remember the specialty parts and specialty requirements which need to be highlighted. We've worked together extremely well together and on addressing any issues encountered along the way. They've been honest and upfront, as well as very accommodating and accepting of our suggestions on changes going forward," said Matt.
"With other companies we have felt like we weren't at the top of their priority list. This hasn't been the case with Myriad. Every time I've gone around there, they seem happy in what they're doing and a good bunch of people. That gives me the reassurance that they're going to take pride in what they do for us and they're going to achieve the results that we're after. They're a friendly lot and all really easy to communicate with, making the whole process a lot more relaxed."
"I can't fault their work at all – the turnaround time, nor the quality of work."
~ Production Manager, HTS-110
Meeting High Expectations
"There is nothing worse than walking into a manufacturing environment feeling like you're unwanted and a pain; "here's that guy again with that difficult work to do. You just don't get that feeling at all with Myriad. We do request some specific work and have some high expectations but that's the nature of what we need and we can't lower our expectations. We expect our partners to step up to those expectations and Myriad does. They've even invested money in new equipment, purchasing additional tools to assist them to give us a better result. That gave me the confidence that they were wanting to do what they could, to work with us. That was reassuring."
It's been a collaborative effort, with HTS-110 making some changes to drawings along the way, to better suit Myriad's tooling abilities.
Matt explains, "What we require is unique and specific and very challenging for engineering companies to manufacture. When we do a magnet build, every magnet is a one-off item. Very, very few parts of that magnet would be repeat builds. It's highly specialised work and that's the difficulty for manufacturers," Matt explained.
Myriad also assists HTS-110 with the manufacturing of auxiliary components, produced in batches of a hundred different component parts at a time. Matt said he "can't fault their work at all – the turnaround time, nor the quality of work. The quality of the machining is hugely important to our end product. Because of the way our products work, it's vital that component parts are machined to the tolerances we require and that both sides of the magnet are exactly the same. Even sometimes point zero something of a millimetre is a massive difference to the homogeneity of the magnetic field."
With over a thousand current leads in the field, the CryoSaver™ high temperature superconducting (HTS) current leads have demonstrated outstanding, time-tested performance for more than a decade. CryoSaver™ leads outperform competing solutions with unsurpassed build quality, mechanical strength, and performance.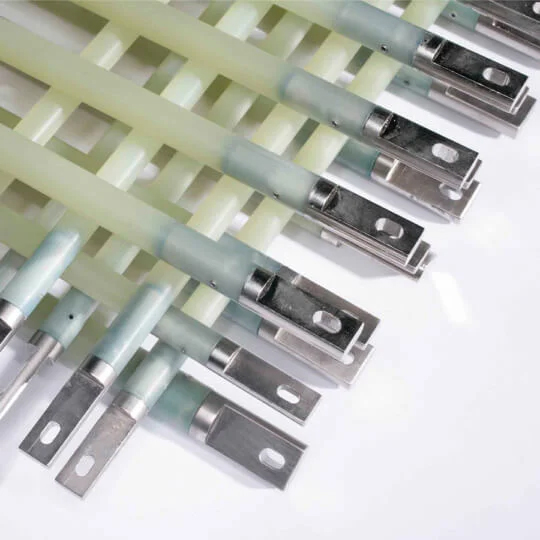 We received a follow-up email from Matt:
"Thought you guys might like to see what your great efforts look like once assembled. This will be going to Japanese Proton Accelerator Research Centre. This Magnet creates a 3 Tesla Magnetic field within its centre.
Cheers, Matt"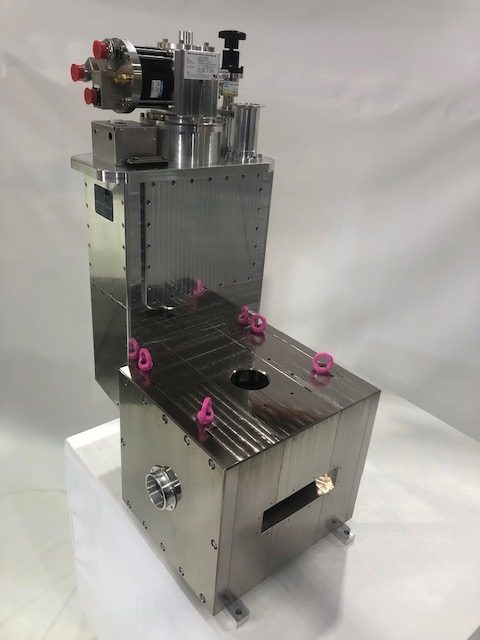 Are you in need of components? Contact us today for a custom solution to meet your requirements.